Do you ever have one of those months where you feel like you've accomplished nothing? That's how I felt when I started working on this blog.
Then I realized I was crazy and actually got a hell of a lot done.
Leading up to the end of the month, I was actually feeling burnt out from so much work, and luckily, I was able to recover with a great trip to Napa Valley with family, friends and some fantastic wine.
It was honestly one of the most beautiful places I've ever been – second only to Peter Island – and where I got the idea for Book #3.
What I Read
GRAND TOTAL: 7
A Court of Mist and Fury by Sarah J. Maas ★★★★★
A billion times better than the first, and it was already pretty good.
Picking up almost immediately after the first novel concludes, Feyre finds herself back in the Spring Court, trying to adapt back to the life she once loved after an experience that changed her to the very core. But now, nothing – her personality, her dreams, her love – is the same. And once she finally recognizes that she is meant for something more… Oh boy.
I think this might be the best example of a character arc – growing up and realizing you've become a different person than you thought you would be – that I've ever seen. There are also several new characters who have such unique and strong development that I was just as invested in their stories as I was Feyre's.
And her world building? The best. You can read more about my thoughts here.
A Court of Wings and Ruin by Sarah J. Maas ★★★★★★
Yes, that is six stars. I have never felt this passionate about a series since Harry Potter. And for those of you who know me, you know how incredibly intense and committed that is. I binge-read this entire trilogy in a week, and upon finishing, I felt so book-hungover that I thought I might never read again.

I don't even know how to review this. Just trust me and read it.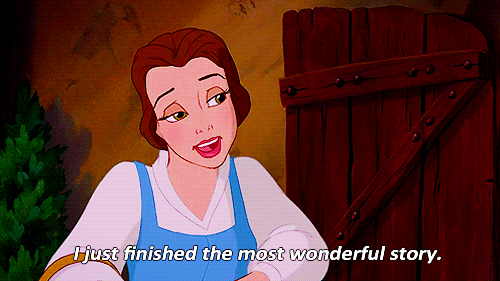 Cork Dork by Bianca Bosker ★★★★☆
I read this in advance of my Napa trip, and it was the perfect way to prepare. A journalist and self-proclaimed wine-amateur, Bosker decides to quit her job to study the world that has bewitched "Obsessive Sommeliers, Big Bottle Hunters, and Rogue Scientists Who Taught Me to Live for Taste." 
Now this book doesn't necessarily teach you how to taste wine, but you learn just about everything else about it, in addition to a few easy things to keep in mind while tasting. Everything from the difference between tannins and acidity, the crazed and expensive parties that wine connoisseurs attend, the intensive and drunken training of sommeliers, and how to read customers on the floor of a restaurant.
Bosker's voice was cool, funny and light even while distributing highly scientific information. I do think the book was about 30% percent too long, and some of said scientific chapters went on a little longer than necessary. But definitely a great read for anyone from a casual drinker to a collector.
Pair with a fun yet sophisticated Zinfandel or a sweet but acidic Riesling – the favorite white varietal of NYC restauranteur, some, and Bosker's eventual boss, Paul Grieco.
Into the Water by Paula Hawkins ★★★★★
The follow up to Hawkin's bestseller – The Girl on the Train – did not disappoint. But it does come with some caveats.
Her second novel focuses on a small town and river where women continuously and mysteriously drown every few decades. Moving home after her sister's drowning and learning of her niece's best friend's similar fate, Jules comes across her sister's manuscript which reads:
First off, do not go into this novel expecting it to be anything like her first. It's a much quieter kind of thriller, much more character focused. It does have the same eerie tone, same phenomenal writing, and same twists, but the pacing wasn't quite as fast-paced.
Secondly and lastly, the chapters alternate between ten different characters. Yes, you read that right. TEN CHARACTERS. From reading other reviews, this seemed to turn other readers off. It was confusing, they said. But honestly… I loved it. You really get to see how each of the characters interact with each other, and the snowball effect of how you can unintentionally impact another life – or ten – is a great lesson.
Lord of Shadows by Cassandra Clare ★★☆☆☆
I hate the fact that I am giving only two stars. I loved Clare's previous two Shadowhunter series, and I loved the first book in this one. But this installment felt like a seven-hundred page soap opera. Clare's prose and world-building are phenomenal, but the amount of teenage angst almost killed me.
While I really enjoyed Cristina and Kit, Emma and Julian feel like underdeveloped carbon copies of past characters. The POV shifts every two pages also threw me off – not anywhere near as well executed as Hawkin's above – and it felt like the author was trying to cram as many cameos of past characters and contemporary social issues into the story as possible: mental disabilities, homosexuality, transgender, bigotry, political extremism against minorities. I even thought there was going to be some polygamy thrown in there! Pick one or two and run with those.
Maybe I am growing out of these typical YA fantasies. Maybe Sarah Maas has just ruined all others for me. But overall, I am not sure I will be reading the final installment.
Forest of Ruin by Kelley Armstrong ★★★★☆
So nope, my love for YA fantasy is totally still intact. I listened to this trilogy while driving back and forth to Dallas, and my biggest complaint is that the narrator switches for the third book and pronounced everything differently! UGH!

I didn't review the first two books in the series, but you can apply those four stars to them as well. I was extremely hesitant coming into the last book that there would be another damn love triangle… But Armstrong avoided and for that she is my hero.
Her characters were crafted with fantastic flaws and development arcs, and the action-packed plot had me excited for my next road trip to I could listen to more. This is a higher level of fantasy – think Game of Thrones with a little more romance and less characters – and the world felt perfectly built. The ending was the teeniest bit anti-climactic but I did love that the two main characters received happy endings that weren't perfect but good enough. Definitely worth a read if you enjoy Maas' trilogies or Kendare Blake's new series.
Make Your Bed by William H. McRaven ★★★★★
If you are looking for a short read that is packed with life lessons and inspiration, this is for you. In 2014, I was lucky enough to hear Admiral McRaven give the commencement address at the University of Texas. And it was the most powerful thing I've ever heard. The ten pieces of advice he gives are strong enough on their own, but he peppers them with humor and bits of his own training as a SEAL.
Who knew making your bed was so important?
What I Wrote
Despite the fact that I hit over 11,000 views, I didn't really feel like I accomplished much this month. As you can see my the seven books above and the four blogs I've published in June, I was wrong. And by the number below? I was really wrong?
WORD COUNT: 29,327
Which brings 700 Main's total word count to… 86,000.
The perfect word count for my genre! This consists of seven new chapters and a bunch of additions throughout the existing chapters. I feel so great about the new draft, and I can't wait to get it out into the world!
If you'd like to read the first chapter, check it out here.
Coming up…
Next up, my fabulous second round of beta readers will be reading the new draft and giving feedback. Maybe another draft, and then onto querying. It's getting so close!
But this also means that I get a sort-of month off from actively writing. I am sure I will read the new draft in its entirety, but I am super excited about a break. Maybe I will start brainstorming/outlining my third novel using Well-Storied's new, super cool pre-writing workbook. The month is my oyster!
In the reading world, check out my list and join me on new adventures:
Story Fix by Larry Brooks
Throne of Glass by Sarah J. Maas
Horse Dancer by Jojo Moyes
Garlic and Sapphires: The Secret Life of a Critic in Disguise by Ruth Reichl
It Happens All the Time by Amy Hatvany
Who said summer has to be a slow season?!